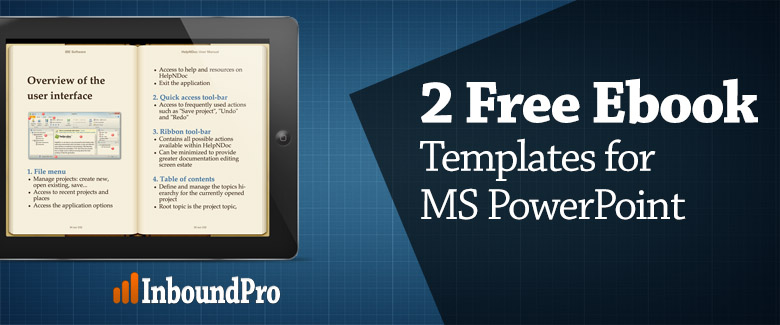 Featured Download:
This will save you time and money.
Download my 2 Ebook Templates
that you can edit using Microsoft PowerPoint. They're free and easy to use!
My goal is simple: To help you finally finish that ebook you've been putting off for the past few months.
You have an idea. You know who your target market is and you know you want to sell it, but something is stopping you.
Maybe it's the process. Maybe you don't know how you're going to market it once you're done writing it. Well, the Ebook Blueprint will answer all of those questions.
Today I want to eliminate one of the obstacles that might be in your way. Formatting and design. Below you'll find 2 ebook templates that you can download, absolutely free.
No opt-in required. All I ask is that you share this post with your friends and followers. Sound fair?
2 Free PPT Ebook Templates – Download Now.
I created the templates using MS PowerPoint for a few reasons.
It's real easy to use.
Most people have MS PowerPoint installed in their computer whether they're using a PC or a MAC.
Once you download and open the templates you'll see 6 pages; 5 of which I believe to be essential pages to any ebook you plan to sell.
The Cover Page
Table of Contents
Chapter Title Page
Content Page
Content with image Page
Content with Quote Page – I added this one so you can highlight your points using stats or quotes.
I tried to make them look as elegant and appealing as possible, but they're completely customizable just in case you don't like the fonts or color scheme. And please share this post with your friends, followers or anyone who you know is writing an ebook right now and can benefit from using these templates. I'm sure they'll thank you for it.