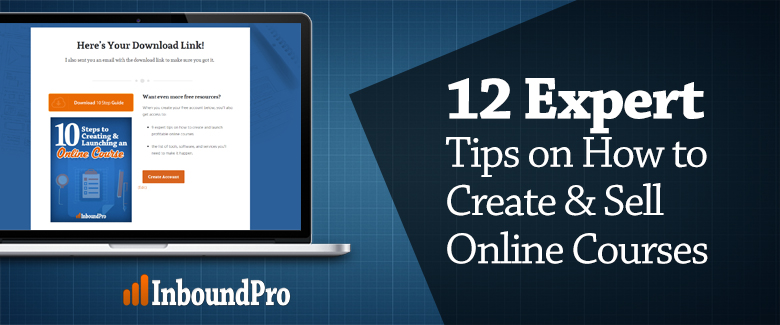 After you're done reading this jam-packed post,
download this 10-Step guide
. It's free and it goes into the exact steps to creating and selling an online course.
This is a very exciting post. Below you'll find the advice, wisdom, and tips from 12 experts that have created and sold their own online courses.
If creating a course is something you've been wanting to do, then check out their advice. They're all really smart people that have gone through process of researching their course idea, validating it, creating all the content, and launching it to the world.
We can all learn a lot from them. Hope you enjoy the post – share it if you do.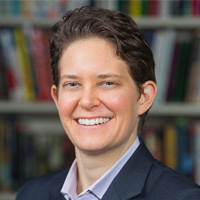 Have the Proper Expectations
You can't simply expect to slap something up online and watch the dollars roll in, but with effort and strategy, online courses can become a revenue engine and powerful lead generator.
Dorie Clark – @dorieclark
Source: How To Create A Money-Making Online Course
---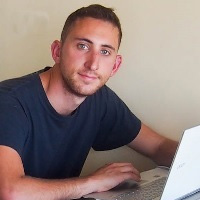 Price Based on a Value
Price it on the value that it is providing. If you are running a course that teaches people how to negotiate for a higher salary, then that course is potentially worth thousands.
Generally, you can charge more for courses directly related to earning more money. A course about effectively using social media, while also beneficial, might not translate to thousands of dollars for the average person.
Dave Schneider – @SelfMadeBM
Source: How to Make, Market, and Manage a Killer Online Course
---
You Don't Need any Fancy Platform

You don't need a fancy-shmancy platform or software to generate an effective and informative online course. Your lessons can be sent out as weekly emails to your students followed by an assignment that is emailed back to you.
Additional course information could be posted on internal website pages that only your students have access to. I know this because I've seen it done on several online courses.
Halina Zakowicz – @HaelixComm
Source: How to Create and Make Money From Your Own Online Course
---
Get Really Specific
The biggest mistake I see is people going too broad with their topic. Meaning they come up with something like 'how to dominate on social media' or something like that.
What I encourage people to do is you either have to get very specific by audience or by topic or by both. One of my most successful students, her name is Nikki Brown.
Nikki launched her first online course this year and did $60K on her first launch… It's called Course About Copy. It's just on copywriting. See how that gets specific?
David Siteman Garland – @TheRiseToTheTop
Source: How to Build an Online Course that Sells with David Siteman Garland
---
Identity Pain Points
You will recognize them easily, as they are basically thinking and feeling patterns that trouble the masses. Look for trigger phrases. In what areas of their lives do people lack confidence?
The best places to hunt this information down are: Comment sections under articles exploring the topic; Quora answers; book reviews on Amazon or goodreads.com; Facebook self-help groups (and comments under posts); online forums.
Juste Semetaite – @JusteSem
Source: Where To Start With Creating Your Online Course (Exercise)
Also, check out her online course guide
---
Keep Solutions Simple
While you can likely dig into the meaty substance of your solution, my strong recommendation is to start simply. Look for and explain how to solve the problem in the simple way.
Sometimes that's all people want. Never underestimate the power of a simple solution.
Chris Lema – @chrislema
Source: Creating the Structure for an Online Course
---
Problem, Agitate, Solution
Instead of jumping in and talking about your product right away, you are going to use three emails (or videos or podcasts or webinars) to talk about the problem, agitate or amplify the problem even more and then give them a quick solution to their problem.
Once you've done that, you will be ready to present an even more robust solution to their problem… your product.
Bryan Harris – @Harris_Bryan
Source: How to launch an online course and make $220,750 in 10 days
---
Focus On Course Structure
Why should people buy your courses or programs, versus the person next to you, who is teaching about the exact same thing? A huge part of that equation will, for sure, be the relationship you establish with your potential and current clients and how you connect with them.
After all, people don't buy what you sell: they buy you. But the other part, far less glamorous or talked about, is the context you create for your content to not only be relevant and applicable, but for your client to actually take maximum advantage of it and achieve real results.
Priscila Hinkle – @priscila_hinkle
Source: Creating Your Own Online Course? Avoid These Mistakes!
---
Entertaining Education
To increase the chances of students going from one lecture to the next, each lecture has to be engaging. You have to draw the student in with your presentation style. It not only has to be informative, it also has to be entertaining. I guess we could call it Edutainment.
If you don't sound excited and passionate what you're teaching, how can you expect your student to maintain interest in your material?
Bob Marx – @sellmoretalkles
Source: How To Create A Great Online Course Fast | With Bob Marx
---
Be the Expert
If you are thinking of starting an online course based business, you have to be an expert in a field. You cannot expect to generate profit by giving nothing in return. Quality is the imperative.
Even if someone decides to give you the benefit of a doubt and pay for your course, lack of satisfaction will quickly result in collapse of your endeavors (word of mouth works extremely fast, and online, it reaches the speed of light). If you have the necessary knowledge and passion that lights a fire, you stand a good chance of building a profession you will truly find content and profit in.
Anastasia – Facebook Page
Source: How to Build an Online Course that Sells
---
Create a Valuable Experience
Creating a valuable lesson plan can be tricky. I'm sure you've taken courses that left you confused, cross-eyed, and without hair. Or perhaps you gave up long before that. Defeated, you moved on to the next shiny course. Without making progress. Your students deserve better than that.
So don't simply share your knowledge. Create a course that teaches a real skill. Make your course so inspirational that people are begging you to create another course next.
Henneke Duistermaat – EnchantingMarketing.com
Source: How to Create a Valuable Lesson Plan that Sells Your Online Course and Motivates Your Students
---
Competition is a Good Thing
You might think, "But people need what I'm selling," and maybe they do. But the internet is so large that if people need it, and are willing to buy it, there WILL be someone else selling it.
As a matter of fact: if you come up with an idea for an online course, and you can't find someone selling a course similar to what you want to offer, I'd find a new course.
Derek Halpern – @derekhalpern
Source: 7 Tips on How to Create and Sell Online Courses
Amazing, wasn't it. 
Go thank them on Twitter for sharing what they've learned with the rest of us – and then share it. Don't be stingy with the shares… 🙂