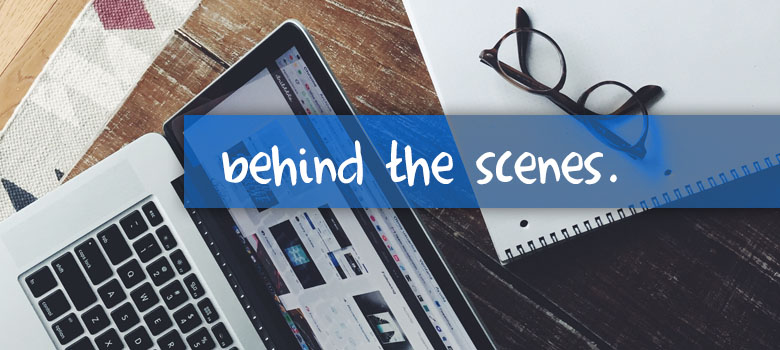 People often get stuck in this part. The technical stuff.
…and I totally get it. There are a lot of moving parts to creating and selling an online course. Sometimes you just need to someone to show you how it all fits together and how to make it work for your specific needs.
That's what this post is about – and that's what my new course, Zero to Online Course, will help you do when it opens up this week. But more on that later on.
Here's what we're going to do today. I'm going to give you the list of tools I use to create, protect, and sell my courses on this website. Keep in mind that there are alternatives to most of these services, software, and plugins.
The point is to get what you need to move forward. Don't get stuck in the minutia and start comparing membership plugins, feature by feature. You'll be there a while, feel like you're busy getting stuff done, when in reality you're not making progress.
So with that said, here's the list of tools and what they do for Hectorpreneur.com
WordPress Site with Studiopress Theme
You need your own site. Some people swear by Udemy, SkillShare, and all these other third party sites that let you upload your course and sell it to their database of users. The reason I don't play that game is because I like to keep 100% of the profit, and I like having complete control of what my sales process looks like from beginning to end.
So, if you're interested in learning from me, get yourself a WordPress website with a nice looking theme. I use Studiopress (Digital Pro theme) because I'm used to the Genesis framework and they do great work. But you can use whatever you like.
As long as it looks professional. Every tool that I tell you about below will work with any theme you use it on.
Memberpress Plugin
This is the piece of software that powers it all and the one most people waste their precious time researching. When creating and selling online courses on your own website, you need a plugin that is going to:
Allow you to create products
Create and manage users
Protect your course content from non buyers
Link to payment processors so you can get paid.
Memberpress does all four… and very well. Like I said earlier, you will see, find, and hear about alternatives. Zippy Courses, Wishlist Member, Member Mouse are just a few that come to mind. Any of them will do. Sure they have their differences and some are easier to use than others, don't stress over it.
Camtasia / Screenflow
You'll need the software to record and edit your core training. Video adds tremendous value to your online course, so you'll definitely want to use it to deliver the content. Of course, that's what I recommend; you can create an audio course or text based course if you want.
These programs allow you to record your computer screen and your voice at the same time. You can also enable the webcam feature and record yourself going through a PowerPoint presentation. Camtasia is what most people use on Windows PC, while Screenflow seems to be the program of choice for MAC users. They both do pretty much the same thing. I suggest spending a few bucks to get either of these software programs.
Well worth it.
Member Player
Recording and rendering the video is one thing, your customers also need to be able to play the video on their computers. Ideally you want your online course to be protected by a plugin and hosted inside a private members area on your site.
I use the WordPress plugin Member Player to add videos to my website. The plugin is easy to use. All you do is give it the video URL and it gives you a shortcode to add to any webpage on your site. When your customers press play, they play. Simple as that.
The plugin has a bunch of extra cool features that I won't get into right now. But it's cheap. I recommend you get it now while it still is.
Adobe Audition
One way to add even more value to your online course is to include expert interviews and audio versions of all the training. I use Adobe Audition 3 (it's an old version) to edit, chop, and render mp3 files.
This allows you record audio using any cheap $20 microphone, to the most high end studio mic ever created.
Smart Podcast Player
Smart Podcast Player isn't only for podcast episodes. You can use this plugin to add mp3 files your to private members area. Any audio interview or audio lesson that you want your customers to listen to can be added with just a few clicks.
Just give the plugin the MP3 url and it creates a shortcode you can add to your webpages. Again, it's really simple and makes it super easy for your customers to play your audio content right from their laptop, tablet, or smart phone. This plugin is a must have in my book.
Podbean / Amazon s3
You'll need a service to hosts your course files. First time course creators make the mistake of hosting their videos on Youtube or on their own hosting account.
Why is that a mistake? First of all, if you host your course content on YouTube, it'll be accessible to everyone – the general public – meaning people who haven't paid for your course. You don't want that – obviously.
Also, hosting your large video and audio files on your share hosting account can slow your site down significantly. You don't want that either. So that's why I use PodBean for unlimited file hosting space and bandwidth. I also use Amazon S3 to host images and other PDF documents that I might provide to customers as bonuses.
Paypal / Stripe
You need to get paid. I'm sure you've heard of Paypal. Almost everyone I know has one and most online stores and e-commerce sites offer it as a payment option. Paypal links your account to all your debit and credit cards so you don't have to share private information online. You can setup a Paypal account for free and start receiving payments as well.
Stripe is also very popular, but it functions primarily as a payment processor. Stripe is also free to setup and it integrates seamlessly with the Memberpress plugin I told you about earlier. Once you have that all set up, you can create a product, manage members, protect your content, and get paid for selling your online course.
This all might seem like a lot at first glance, but inside Zero to Online Course I show you how easy it is to set up. Don't stress over the technical stuff. You can figure this all out in a weekend.
Now that you know what I use… 
…it's time for you to set up your own online course platform. If you already have a WordPress blog, you're ahead of the game. My brand new course on Online Courses is opening up soon, so be on the lookout for that.
I'm excited for you to see what's inside.