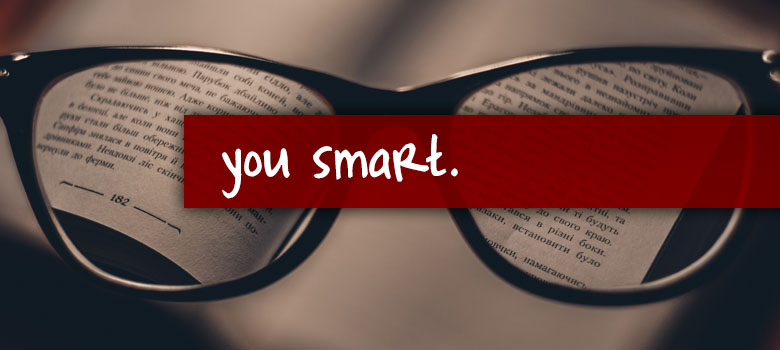 Afraid of making dumb mistakes when launching your first online course?
If you're anything like me, or the people that email me every week, then the answer is yes. Let me be the first to tell you, no matter how much you plan for your course launch, it will never be 100% perfect.
Something will go wrong. The sales page might not load. The payments might not go through. One of the 10 emails you send out might have the wrong link and then you have hundreds of people being sent to Google the day you launch because you forgot to change it back to your sales page URL. (yes, it happens)
But don't let that get you down. It still pays to plan and it pays to learn from those who've been there, done that. Today I want to share with you 8 of the smartest things you can do to avoid some dumb online course mistakes.
Ignore Your Fears
Creating an online course and launching it to hundreds and thousands of people can be a bit overwhelming. You start getting these thoughts of imminent failure, you begin doubting yourself, and fear begins to creep in.
You also feel very excited and optimistic at times. It'll feel like a rollercoaster with some very high moments, followed by "the world is about the end" moments. My advice is to prepare for it, acknowledge these emotions, but don't let them deter you from your plan. Ignore the irrational fears.
Your fears, worries, and doubts are nothing but smokescreen and there's nothing on the other side. Focus on creating the best course on your topic and let the results speak for themselves.
Set Goals… Both Big & Small
Without goals you're blind. You need something to keep you focused and on track. These aren't just sales goals, but also subscriber numbers, and refunds. You want to make sure that you're always gauging the interest and engagement of your audience.
If you send out an email asking people to sign up for a free workshop where you'll later pitch your course and not many people sign up, you might need to tweak something. Setting a goal for workshop sign ups will let you know if you should move forward with the campaign.
Sales goals are also very important. Now you might be wondering why you need big and small goals. I like having both because the BIG ones make me work harder, but the small one keeps me grounded. A big goal would be selling 100 copies of a course, while a small goal would be to sell 20. Be realistic and don't expect to hit it out the park with your first course.
I'll talk about failure later on in this article…
Test Everything… Twice!
Before you send out that first launch email; the one that says your online course is ready for purchase, you need to make sure everything is working fine.
Here's a quick list of things I check before sending that sales email:
Link in the email is correct and working
Sales page is up
Sign up page is working
Test payment went through
The test account was created
Customer is added to a buyers list
All videos are playing
All downloads work
The navigation menu is clear
The support page/link is working
You need to hope for the best and expect the worst. I always have a glass of water (or beer) in hand ready for any support emails that come in. You need to be ready to fix things when they go wrong.
If you're not doing any of the technical stuff yourself, you need to have your web developer on call just in case they need to tweak something.
Anticipate Objections
No matter how thorough you were in your emails. No matter how generous you are with your offer. No matter how great your price and promise is, people will have questions and objections. All you can do is prepare for them.
So, what kind of objections will you hear about your online course? Some of the most common ones have to do with:
Price (too expensive)
Time to go through the course
Is it the right fit?
Do you offer refunds?
Some of the other, not-so-obvious, objections go a little deeper into how people think. People say things like, "will this work for me?" or "is this worth it?" Both of these objections have to do with what they believe.
"Will this work for me?" is another way of saying, "my situation is different" or "I've tried other things, but nothing has worked" – These objections are common and you should address them by talking about who you've helped in the past and tell stories about people just like them that have gone through the course.
"Is this worth it?" is another way of saying they don't fully believe in your ability to teach them. So this is where "results in advanced" come into play. You need to help them for free, teach them something they can implement, and let them see for themselves you can help them. At that point, they have no other reason NOT to believe you.
Prepare Your Emails Beforehand
Launching takes a lot of work. You have to pay attention to your sales page, landing pages, payment process, pre launch content, all while answering emails from potential customers.
Some people even hire product launch teams to deal with a lot of the things that I just mentioned. But if you're launching on your own, you're going to want to free up a lot of time for those unexpected hiccups that might show up. One way to do that is to write all your pre launch content and emails before you start the launch.
So that means writing everything from the first "hint" email to the "cart is closing" email. Every single one. You don't have to stick to the script either. You can change things along the way, but it's always smart to have a roadmap and tweak things as you see fit. But please, do your future self a favor and don't leave the emails for the 'day of' – you're going to drive yourself nuts.
Repeat Yourself… Over and Over and Over
By the time you're done launching your new online course, you would've repeated yourself about 15 times. You're going to feel like a broken record, and that's okay. That's how you're supposed to feel.
Your audience needs multiple points of contact (more than 7 actually) before they take action and put your course at the top of their things to do or check out. Of course, this is just a rule of thumb. Some people might be very engaged and excited and will buy on the first day.
Others will buy before the price goes up. While others will miss the deadline to register for your course because "they didn't see your emails". It doesn't matter how many times you remind people, some will always miss the deadline to enroll.
So repeat yourself. Mention the cart closing date. Mention the price going up. Mention it in every email you send out. They need to see it multiple times before it fully registers.
Don't End Early
All of these product launch stories of people making 6 figures in 24 hours and a million bucks in a week make you feel like that's normal. Here's the truth: It's Not!
Those are the unicorns of the online space. They're rare instances and they get noticed and written about because they're amazing and not very common. You need to keep that in mind when launching your own course. You might want to end early because people are buying the very second you press send on that launch email.
I've done it. I've been in front of my computer waiting for the first sale. It's stressful as hell and no matter how much I recommend walking away, you're going to do it anyway. But here's what I don't want you to do: DON'T END THE LAUNCH EARLY.
People buy when they want to buy and when they have the chance to sit down and place their order. A lot of things get in the way of that. They might not see your email until the next day, they might be thinking about it, they might need to consult their spouse, they might need to wait for pay day.
There are a lot of situations why people might not buy on the first minute, hour, or day. You just have to be patient ad stick to your plan. Send out all the emails and ignore the numbers. If you've done your research, and have created anticipation, and know your course is great, then you'll be fine.
No Failure… Just Results
Unfortunately, your fear of failure is one of the biggest obstacles you're going to have to overcome. It can ruin your course launch even before it starts.
..mostly because you'll be paralyzed by the fear of no one buying that you won't try anything that might work.
But when you're launching your first, second, or even third online course, you need to take in and learn from the entire experience. I suggest taking the "Results, Not Failure" approach when things don't go too well. In other words, instead of saying, "damn this sucks, only 2 people bought", say "2 people saw the value in the course and joined, but how come others didn't?"
Instead of feeling like a failure because of the lack of sales, start asking these questions. To your customers, "why did you join the course?", and to your non-buyers, "how come you didn't buy? was it price? was it not a right fit?" Then you can start tweaking and improving, both the course and the marketing message.
Be smart. Something tells me you already are. Hope to see you inside Zero to Online Course.