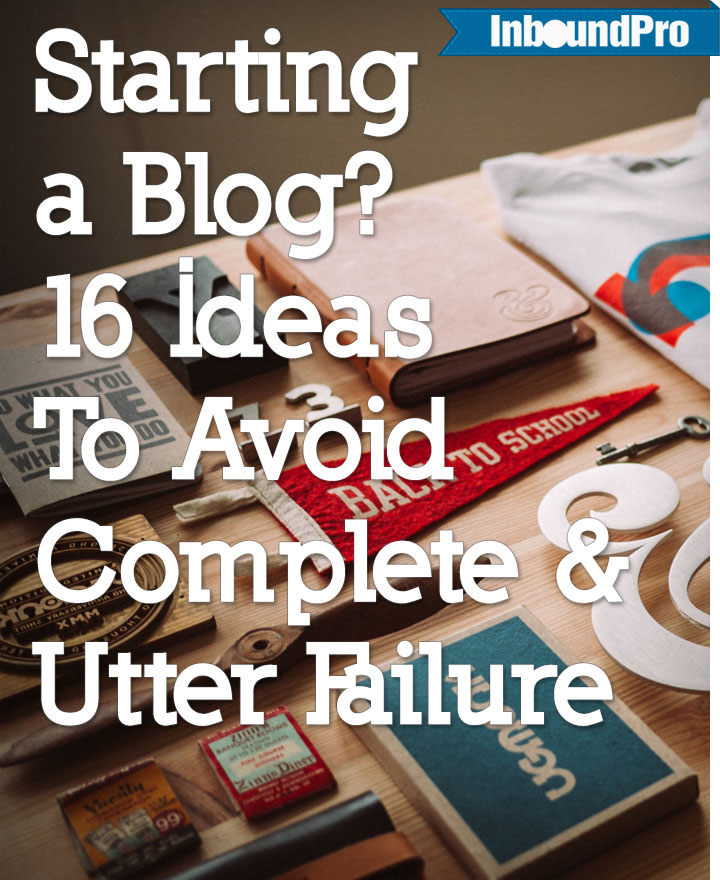 So you have a domain.
You've set up hosting.
You installed wordpress and a nice theme. You've even got an Aweber account to start collecting email addresses and start building your list of targeted people.
You have everything you need for starting a blog … now what? How can you avoid being just another one of the millions of failed blogs on the internet?
What do you have to do differently? What steps do you take? What do you focus on to succeed? And more importantly, how can you avoid the road to complete and utter failure?
Below are 16 blogging ideas to help you do just that. The point of this post is to help you have a better blogging year in 2013, as far as visitors, leads and money. Let's get stared:
1. Don't neglect SEO
I did for a while and I think about that every day. Remember that search engines take their time to find and rank the best content online. Our job is to make sure they know what our content is about by using the right keywords in our titles, descriptions, and meta tags.
So don't neglect it. Put in the extra effort to filling in all the necessary fields and get your awesome writing found.
2. Make Sure it's a Self-Hosted WordPress Site
I can't stress this enough. Don't build your following on another person's platform. You don't own blogspot, Tumblr, or Typepad so your business will always depend on the rules those sites set.
When you write on your own self-hosted wordpress site, you set the rules and you control what happens with your site.
3. Be Consistent
I've had trouble with this in the past, but I'm going to try really hard next year to fix it because I know the benefits consistency brings. Whether you keep a editorial calendar or not, it's important to continue to publish content on your blog because that consistency brings in more traffic.
It gives your visitors more content to share, and it gives the search engines more content to index.
4. Repeat What Works
I'm not saying "don't be an innovator". By all means, experiment with new ways of promoting and executing your marketing strategy, but there will always be a proven set of tactics or methods that will always work. We tend to ignore these things because, "it's been done" – but if it works, you should focus on doing more of it.
For example… Inforgraphics take me forever to do. These things are a pain to put together in Photoshop, but I know they work, so I'll be doing more of them. Starting with this one.. =)
5. Have a Business Model in Mind
What's your business model? Are you selling information products? Are you getting people on your email list to sell them tools and software as an affiliate? Are you growing your audience and providing a service for sale? These are all very important questions to ask yourself.
How is your blog going to make you more money in 2013? Write that down and make that your focus next year.
6. Create Epic Content
There's no question that your content is what's going to drive your information business next year. It's true for all of us – that's how the internet work. It doesn't work without content. The way to grow your audience and business in 2013 is to create practical, useful and valuable stuff.
Whether that's in text format, audio or video, it doesn't matter. You just worry about getting your message out there and bringing value to people that need it.
7. Go Above & Beyond for Your Audience
Look around at what the other bloggers, or content producers are doing in your niche and Do Something Better. Are they only creating articles? …maybe you can add a podcast to the mix. Can your audience benefit from watching video tutorials?
What about free downloadable reports, or ebooks? Can you create those and give them away? Have you ever thought about doing a free Q&A tele-seminar for your email subscribers. These are ways to do more for your audience  They will love you for it.
8. Web Design is Critical
I would even say that web design might be more important than your content. Why would I say something like that? Well, because new visitors see your design first, even before reading the first blog post. If they decide to leave because the design was hideous, then your content never had a chance.
This is why I recommend using a premium theme like those offered by Studiopress.
9. Make Sure Your Site is Usable
Usability is a topic I've covered briefly in the past, and we can talk about it for hours. But for now, just try to keep your site as clean as possible. Don't fill your sidebar with useless plugins and widgets that don't bring your real business results.
They will only deter people from staying on your site or joining your email list… and you don't want that.
10. Write in Your Own Voice
You're not a robot. I know I'm not. That's why I write like this. I write like I talk. This is my voice and this is what resonates with you. There's a fundamental difference between blogging and the way textbooks, novels and magazines are written.
You see, textbooks are written to give you information. Bloggers write to communicate a message. (..that was good, you should tweet that)
11. Don't Give Up Too Soon
Building an audience takes time. I'm sure you'll hear about the "overnight" success stories all the time, but what you don't hear is the years of struggles that led them to that success.
The best way to stay motivated is ignore what everyone else is doing and focus on yourself. Focus on your business. Focus on what you're doing and don't compare yourself to others.
12. Know When to Quit
However.. you gotta know when to call it quits. If you've been working really hard on a project, or a site that doesn't seem to be working or going anywhere, then let it go and move on to something else.
Just don't give up until you've actually given it your all. Get advice from others to see what they think of your project. Getting an outside perspective may be just what you need to determine what your next move will be.
13. Focus on Building Your Email List
Again.. I've said it once and I will say it a thousand times. If you're not building an email list of people interested in what you have to offer, you're wasting your time. Everyone running a profitable online business knows how important this is. I do it, too. …click here to see for yourself =)
To learn the ins and outs of list building check out the page I recently created: List Building 101.
14. Use Multimedia
The idea behind using multimedia content is to attract a brand new audience that you wouldn't otherwise, just writing text articles. For example, video exposes your brand, blog and business to YouTube and other video sharing sites. Audio podcasting can help you attract iTunes listeners.
But there's another reason why multimedia content is important. If you're not a writer, then you can focus on the areas that make it easier for you to create.
15. Be Social. Your Community Will Spread The Word
You don't have to use all the social networks and build a following of 100,000 people before you start seeing the benefits of social sharing. The more practical, useful and valuable your content is, the more people will click the share button and spread your message with their network.
But it's your job to build those relationships on the social networks first. Be social and people will help you spread the word.
16. Have fun with it
I don't take myself too seriously. I like to have fun with this. I enjoy sharing. I enjoy communicating with you and I enjoy building my business. If I didn't enjoy it, or at least part of it because some of it isn't fun, I wouldn't do it.
So in 2013, enjoy what you do. Focus on what works, work hard and the results will come. I hope these 16 blogging ideas work wonders for you..
Check out the Infographic: