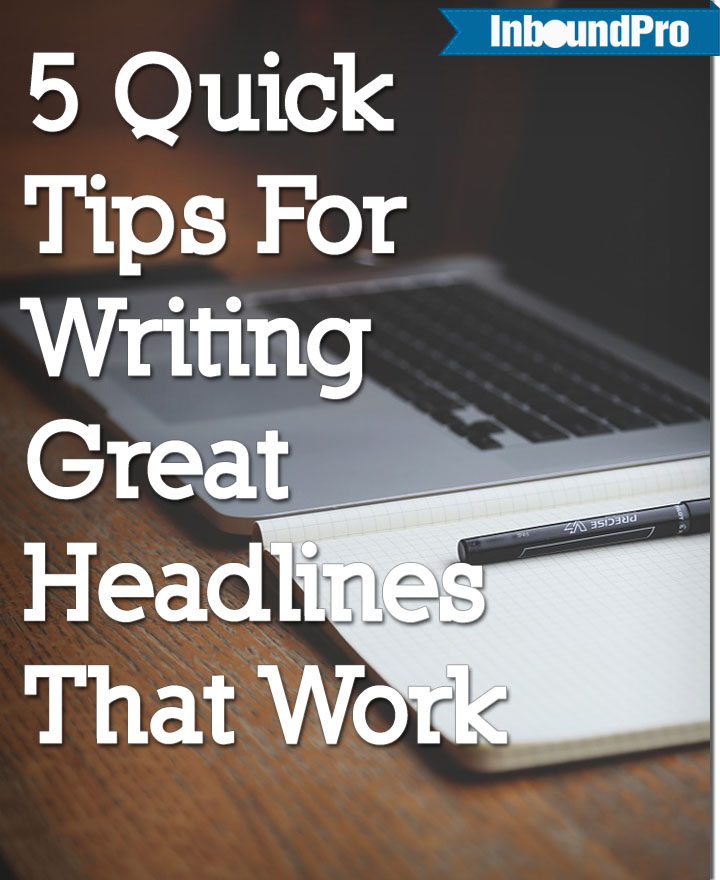 The headline is everything.
Whether you're creating a landing page, a blog post or a sales page, your headline is what determines whether or not the visitor will continue reading down the page.
There's a lot of content on the web that is not being noticed and read because it's hiding behind a mediocre headline.
Today I'm gonna be sharing a few tips for creating great headlines that get noticed, clicked and shared on social media.
Hopefully these tips will help you improve you headlines for better results, let's get started!
1. Don't Confuse Your Reader
A confused mind always says "No" – in this case, a confused mind won't bother clicking on your headline to continue reading your content if it confuses the crap outta them. Simplicity is key when creating great headlines. For example, someone asked me what I thought about adding hashtags to the headlines.
Can you imagine trying to read something like this:
6 Tips For #Growing Your Audience On #Twitter, #Facebook & #YouTube
Besides the fact that its not easily read, it also looks spammy. Stay away from anything that might confuse your readers and you should be fine.
2. Make Sure It's Benefit-Driven
Everyone is always tuned into their favorite radio station when they're browsing the web. What's In It For Me – W.I.I.FM. Your job is to attract your audience by creating content that benefits them somehow; and your headline should reflect that.
You can accomplish this by adding "How To..", "Ways To.." or "Why" to the front of your headline.
You should be putting the same, if not more, effort into writing your headline as you do your content. Think about what they're going to get out of reading your post. Think about their desires and frustrations and how your content gets them that much closer to what they want.
3. Numbered Lists Almost Always Work
…this is why I used it for this headline. Not every headline I write uses numbers, but I can almost guarantee the post's success when I do. Why do they work so well? Simple. List headlines work because they make a very specific promise of what the reader is going to get in return for their time.
6 Ways..
6 Secrets..
6 Tips..
6 Reasons..
6 types..
All of these are great ways to start a headline that will communicate a benefit to the reader and will compel them to click, read and share.
4. Make It Irresistible
We've already stated that great headlines contain a big benefit for the reader, but how do you make them impossible to resist. You can add a sense of curiosity. Craft your headlines to create an incomplete thought in their minds. You want them to ask a question that just has to be answered.
This will entice them to go from the headline to the content to find the answer. If the reader is satisfied, then your content will be share – A Lot!
5. Keep It Short & Sweet
Long headlines can work, but if you're just learning how to write headlines, stick to short ones that you can read in one breath. It should deliver a benefit and entice them to read in 10 words or less.
Here are some of my best short ones;
..and of course, I've had some long ones that worked just as well;
So…
If you think the headline for this post is awesome, you should definitely share it with your followers and friends on Twitter & Facebook. ..and as always, leave your thoughts below