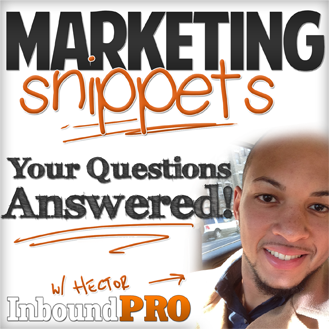 Welcome to the seventh episode of Marketing Snippets, where your business and marketing questions get answered.
In this episode I talk about blog post ideas; more specifically, which blog post topics bring in the most readers?
There are a lot useful tips and ideas in this episode, so check it out.
To listen to my response the question, press play below or download the Mp3 file and listen to it later.